Legal Terms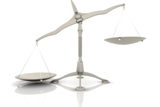 Axafina refers to one or more of the member firms of Axafina Global Corp. ("AGC").
AGC is a limited liability company. AGC coordinates activities of the Axafina global organization and provides management, IT and other services exclusively to the members of the Axafina global network. AGC does not directly render services to clients contracting AGC member firms. Each member firm is an independent corporate entity, owned and operated independently of AGC and has no authority to legally bind AGC. AGC specifically, without limitations, disclaims, any and all liability for the member firms' errors and omissions.
This site may have been prepared-maintained by AGC, or one or more AGC member firms.
All editorial content and graphics on our site axafina.com are protected by U.S. copyright, international treaties, and other applicable copyright laws and may not be copied without the express permission of Axafina ...
Axafina and its affiliated U.S. entities ("the firm," "we," "us," or "our") adhere to the Safe Harbor Agreement concerning the transfer of personal data from the ...
Your privacy is important to Axafina. This statement discloses the information practices for Axafina Web sites, including what type of information is gathered and tracked, how the information is used, and with whom the information is ...
By using the Axafina web sites, you agree to these terms of use. If you do not agree to these terms of use, please do not use the Axafina web sites.