Technology Experts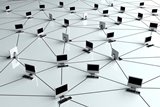 Axafina provides a broad spectrum of technology services. We combine deep technology expertise and industry-specific insights into how technology impacts people and processes to deliver solutions that help clients achieve business outcomes with agility, speed and certainty. Our consulting approach, combined with mission understanding and technology acumen, provides us with the unique ability to design, develop and implement the optimal technology solution for the client.
Businesses and organizations know that secure data, applications, infrastructures—and protected identities—are crucial foundations for success. We help clients protect information, infrastructures, applications and key business processes against internal and external threats, while enabling new growth and innovation by managing risks.
Businesses and organizations understand the important role that IT plays in their ongoing success—and take care to safeguard this vital capability.
Axafina Technology Consulting is uniquely suited to bridge the gap between an organization's existing IT capabilities and its vision for superior results. We combine deep technology expertise and strategy capabilities to cover the entire range of technology capabilities ...
When disaster strikes, whether natural or manmade, can your organization recover quickly and seamlessly? Do you have a plan in place to ensure that you don't lose any critical data? Are your people prepared? A disaster includes any unplanned business outage of sufficient duration to cause unacceptable loss to an organization ...
Axafina's Strategic IT Effectiveness professionals help organizations optimize investments, transform capabilities and achieve greater business value from IT.

Axafina research indicates that superior-results ...